Meet Harper Elle Howard, an 18-month-old little girl who should be a busy toddler by now…into everything and entertaining her family with those precious toddler antics. But she is not. She has trouble holding her own head up, can't sit unsupported, crawl, talk or walk. As her mom stated in a recent interview, "she is an 18-month-old trapped in a 2 to 3-month-old's body." She was born with a rare genetic disorder that affects less than 300 people world-wide and doesn't even have a name. You have probably never heard of it; I hadn't. It is referred to as CDKL5, the gene that it affects, and it causes intense seizures, sensory issues, gastrointestinal difficulties, visual impairment, scoliosis and severely delayed developmental growth.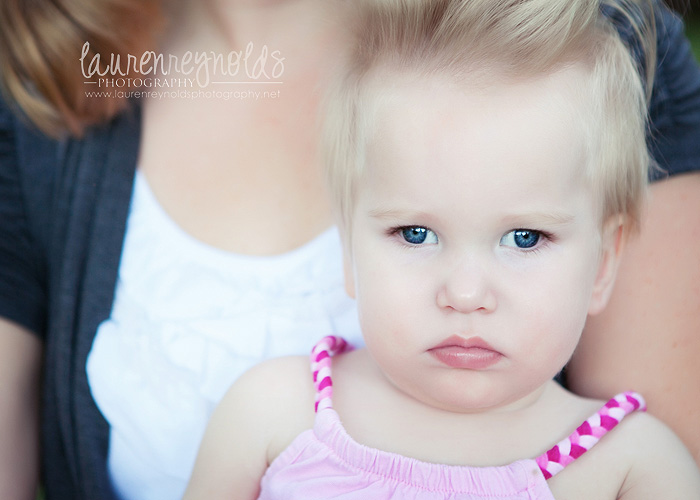 That's the bad news, but certainly not the end of sweet Harper's story. The good news is that there is Hope for Harper and hope for better treatment and a cure to CDKL5! Harper's family has found a doctor at Children's Hospital of Boston to study the disorder, improve treatment and, ultimately, find a cure. They are diligently raising money in hopes of meeting their commitment of $100,000 by December 31st so Harper's study can begin in January. They are about 25% there, with only 2 1/2 months to go. Would you consider visiting this page to contribute to this worthy cause? I just did, and I hope you will too!

Penny, you are an inspiration to me and an example to all mothers. The tenacity with which you and Dustin are fighting for and believing in Harper is so beautiful and encourages me to be a better mom to my two little ones. I pray that people's hearts and lives are touched (as I know mine has been) as you continue to tell Harper's story and fight for a cure to CDKL5.