Posts Tagged 'Dallas Newborn Custom Photographer'
It was a pleasure to meet you!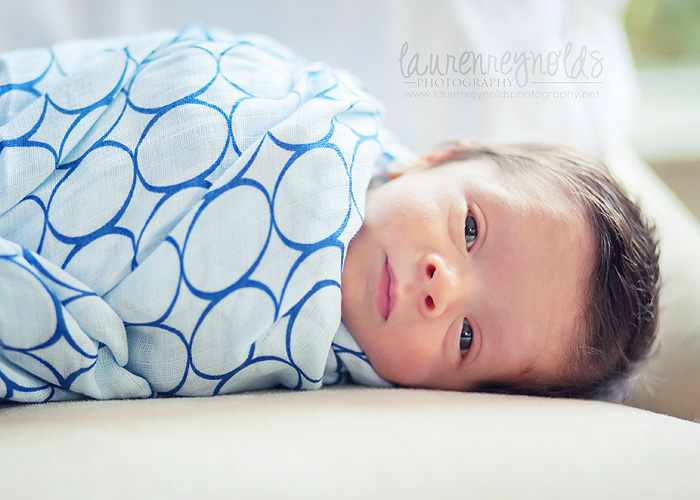 What an honor it is to be trusted to capture those first few days after a family welcomes new life. Anyone who has had a baby of their own knows how quickly those days pass and just how precious they are. The endless snuggles, complete dependence and ceaseless wonder of how tiny and perfect they are. Thank you, B Family, for trusting me to help you document your growing family. I hope these images will help keep these days *alive* for you for years to come.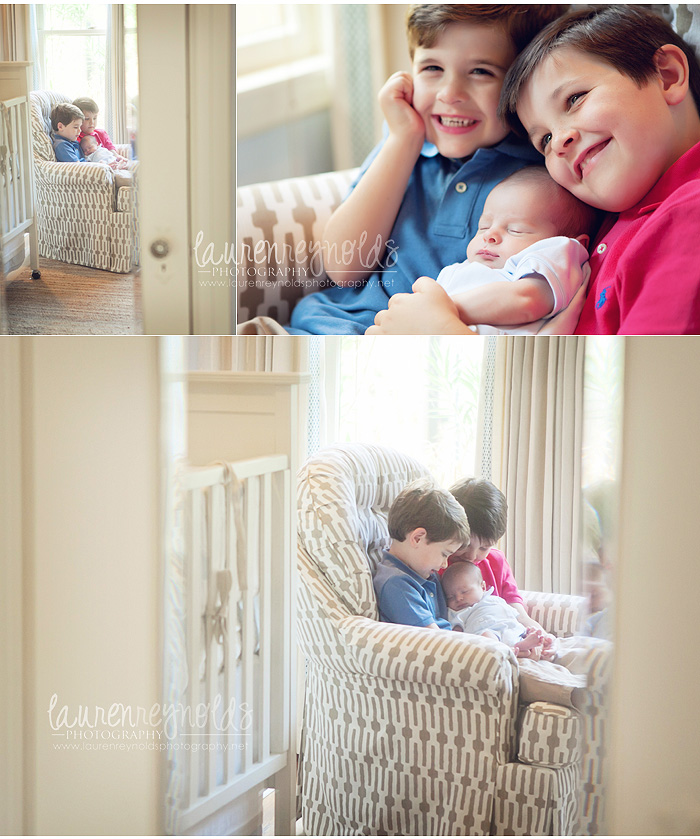 There may be some tough shoes for this newest little B to fill, but his big brothers can *hardly* wait to show him the ropes. He is just 10 days old, and what sweet, tender love they have for him already!
A mother's love is special. I've always known this…everyone does. But it wasn't until I became a mother myself and held my first child in my arms for the first time that I truly understood what that meant. I began to love in a way that I never had before. I loved that tiny little person so completely, so differently. And I think becoming a mother helped me to love others in my life better too. I loved my husband in a deeper way now that we were officially a family, and I gained an appreciation for all that my own parents had done for me and why.
A mother's love is special. I love it that we documented that for this beautiful mamma and her two little ones, and it makes me realize how badly I need a photo session of my own!

Who's the fairest newborn of all?

Well…I'm not sure I could ever make that determination, but I know that Miss. P would certainly be in the running! Just look at those perfect little features.
I'm not even sure if there is such a term, but if there is, this sweet family would certainly be close to qualifying! They welcomed their set of boy/girl twins just slightly over a year after their second child was born. Yes, you did the math right, three babies under the age of 13 months…whew! But they didn't focus on all the diapers, bottles, routines. They were so excited to be a family of six, and I was touched by their incredible story and strong faith. Their joy was real, and they were authentically thankful.
Being with this family on this day was such a great reminder to me. A reminder to not let the mundane details of daily life get in the way of being truly grateful for my blessings. Thank you, D family, for not only inviting me into your home but for sharing your story and hearts with me!
Or perhaps in the case of this set of brother/sister twins, double the fun!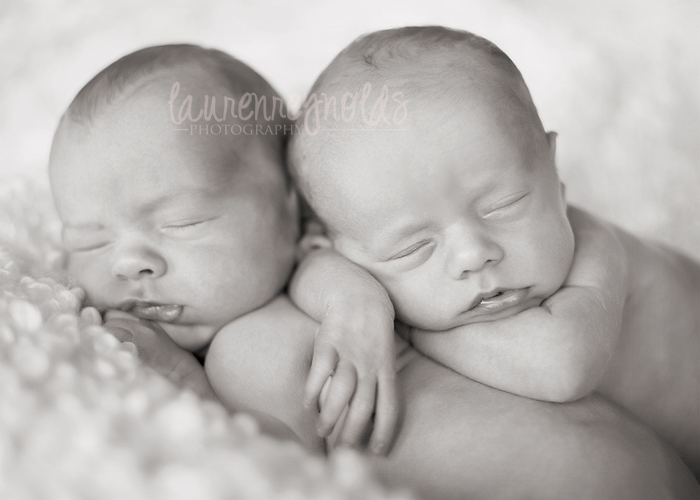 These were the sweetest babies. I shouldn't be surprised by that, because their older brother is perhaps the sweetest 5-year-old I've ever met. But newborn sessions, under the best of circumstances, require a lot of patience. I had no idea what to expect from my first set of newborn twins, but these two didn't give me any trouble at all. And I was totally blown away by how much they loved being close to each other. The minute we put them together, they snuggled in and completely relaxed. I've always wondered what it would be like to go through life with a twin. For these two little angels, I bet it will be very special indeed.

When I showed up today to photograph this family's newest addition, the middle P girl ran out on the front porch before I hardly had my car door open and yelled "Miss. Lauren, Miss. Lauren, the baby is *out* of my mommy's tummy!" She was so very excited and wanted to be the first to let me know. Miss. G, I'm super excited too and am so happy that your baby is so loved.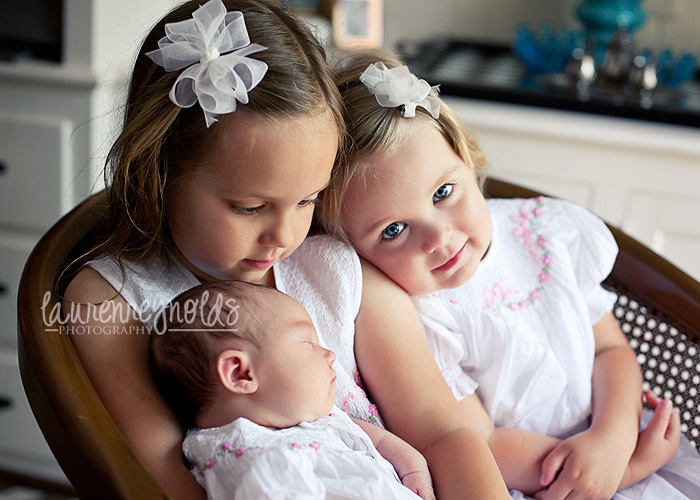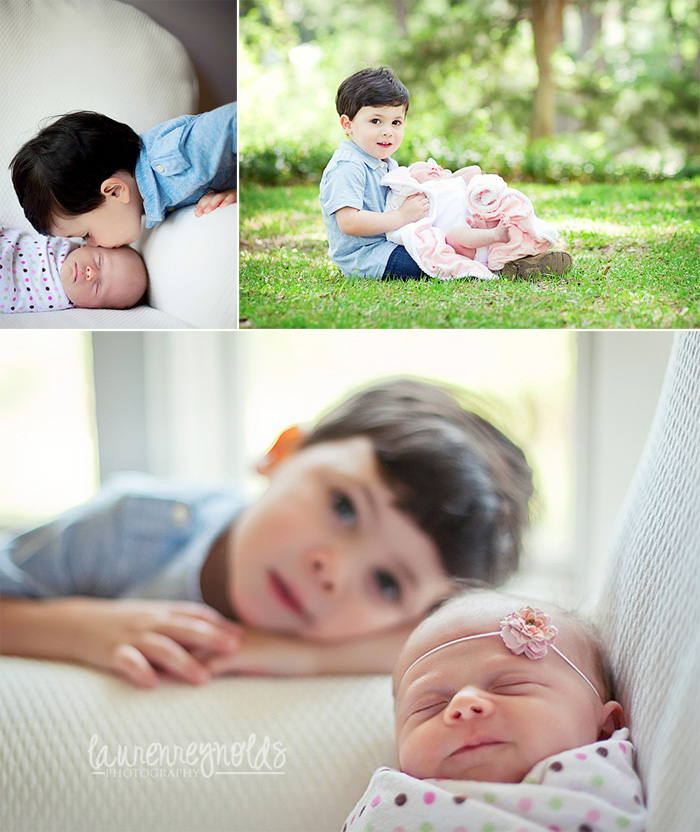 So I think he's decided she can stay, what do you think?!