Posts Tagged 'Dallas Children'
Meet Miss. A., six and a half and full of fun and energy. We played pretend, explored and just had a lot of fun together. And by the end of our time, she was telling me what we should try next! I absolutely love photographing children this age. They are old enough to follow some instruction but still so childlike and innocent. I had a fantastic time hanging out with you Miss. A. Wish we lived closer so we could do it again!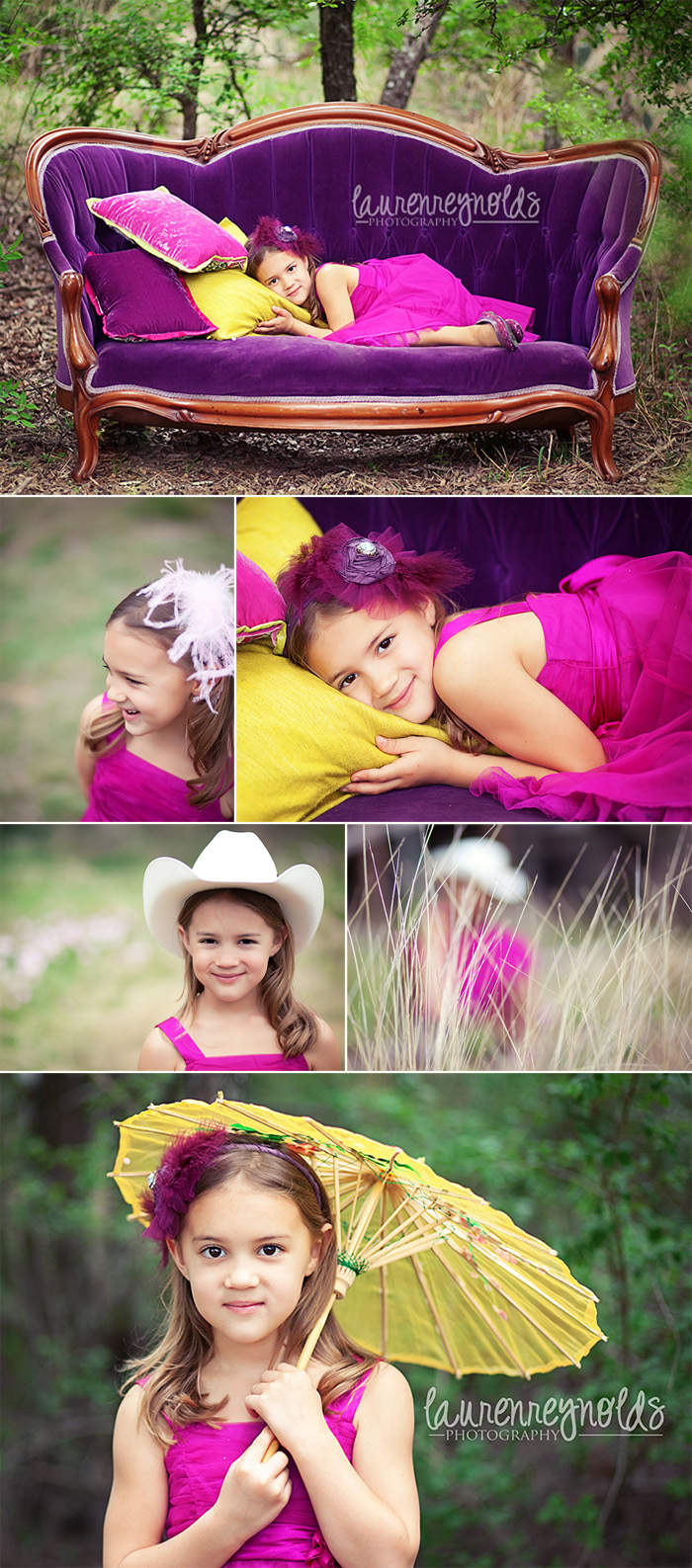 Have you ever wondered what it would be like to go from a family of three to a family of six in just a little over a year?!? Well, ask the Ds, and I bet they would tell you that it's very busy, a bit hectic at times, but totally wonderful and very much worth it! Ds, I was so touched by your story and how God has blessed your family so richly in such a short time. Thank you for inviting me into your home to capture you just as you are right now. I love these pictures of your family life and hope they will keep these precious moments alive for you in the years to come!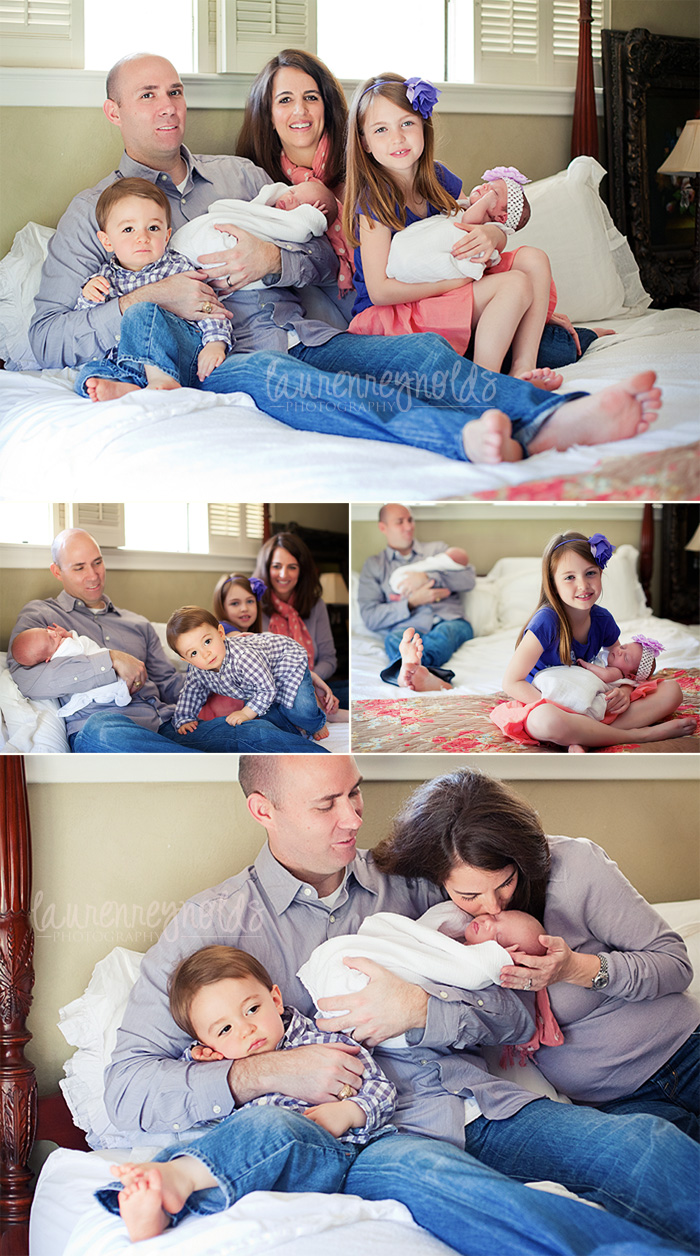 And don't worry Mom, the shots of just the babies we worked so hard for turned out great!
I am so glad that Spring is here! Yes, since we're in Texas, it means we are sweating already, but I'm so thankful for the warmer weather, beautiful green grass and blooming flowers everywhere! And I love how the H Family wore fun bright Spring colors for our session. You guys looked great! And I have to tell you that this first picture is perhaps one of my all time favorites. Oh how it makes my heart smile — you can just feel how much these sweet brothers love each other (and how smallest H does not want to be left out ;))!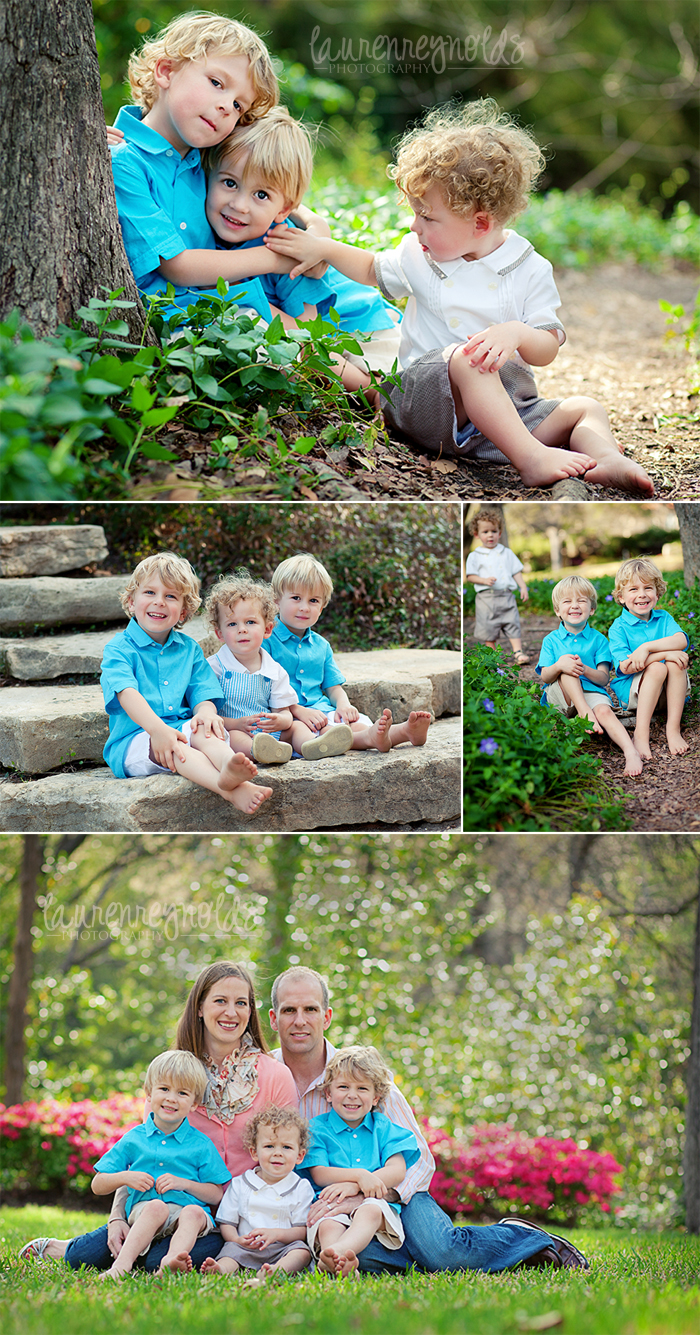 The D family wanted to mix things up a bit at our session on Saturday, so we visited my favorite urban area of Dallas and then ventured over to a beautiful field that has special meaning to their family. The Ds were married just around the corner from this field, and they love to cycle around the lake. These are also among my absolute favorite places to photograph, so I was happy to oblige. I LOVE all the variety in textures and colors we captured, and I can honestly say that I'm not sure which setting I prefer on you, Ds! But one thing is for certain — you are a beautiful, loving, connected family wherever you are!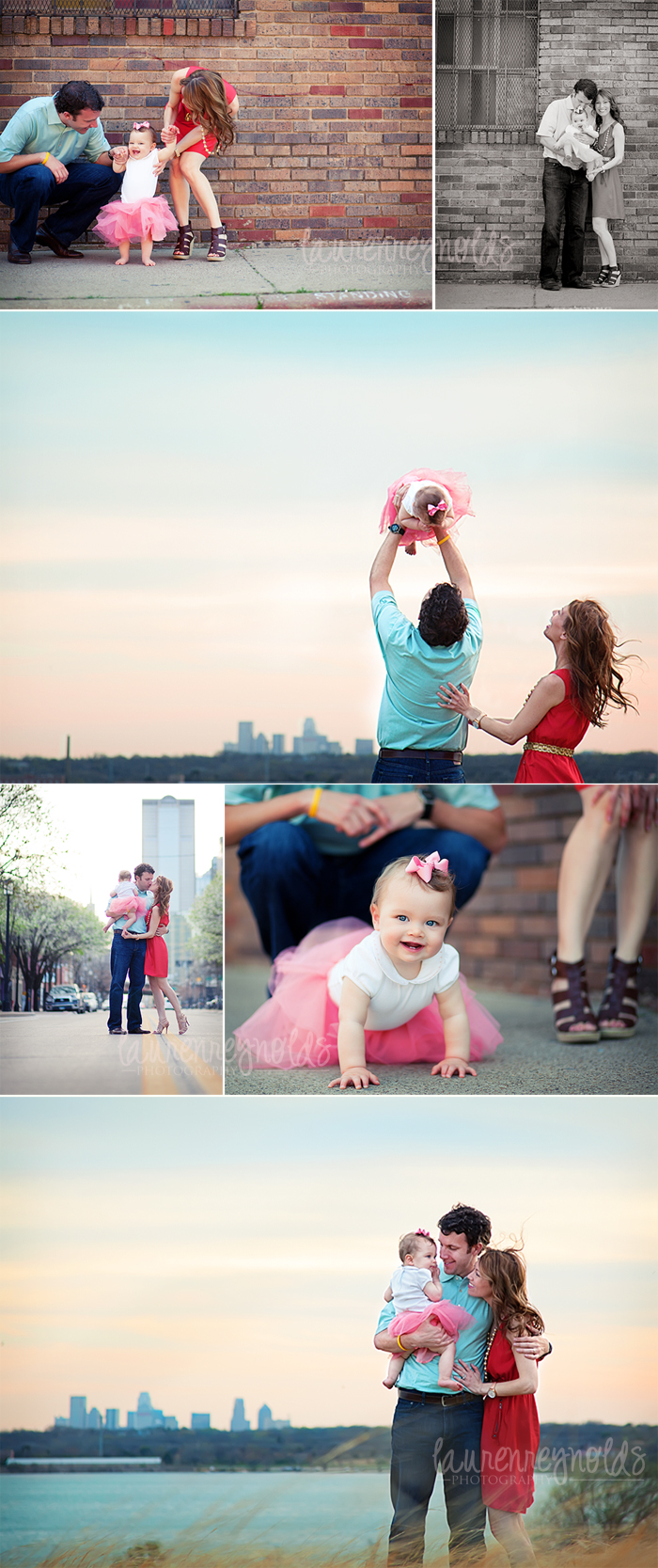 Miss. C is five, and boy did she and her friends have fun celebrating Texas style at the McKinney, Texas Storybook Ranch! There was bouncing, sliding, horseback riding, a pinata, delicious cake, and my personal favorite, the Pettin' Zoo. Just be careful, though, if you are lucky enough to visit this particular Pettin' Zoo, not to wear your camera bag around the goats. They can get slightly aggressive when they mistakenly take it for a feed sack!

Happy 5th birthday Miss. C! Thank you for trusting me to capture your special celebration!
Need I say more? What a treat it was to photograph Miss. P yesterday. She was an angel, and just look at those perfect little lips! Congratulations on your newest addition!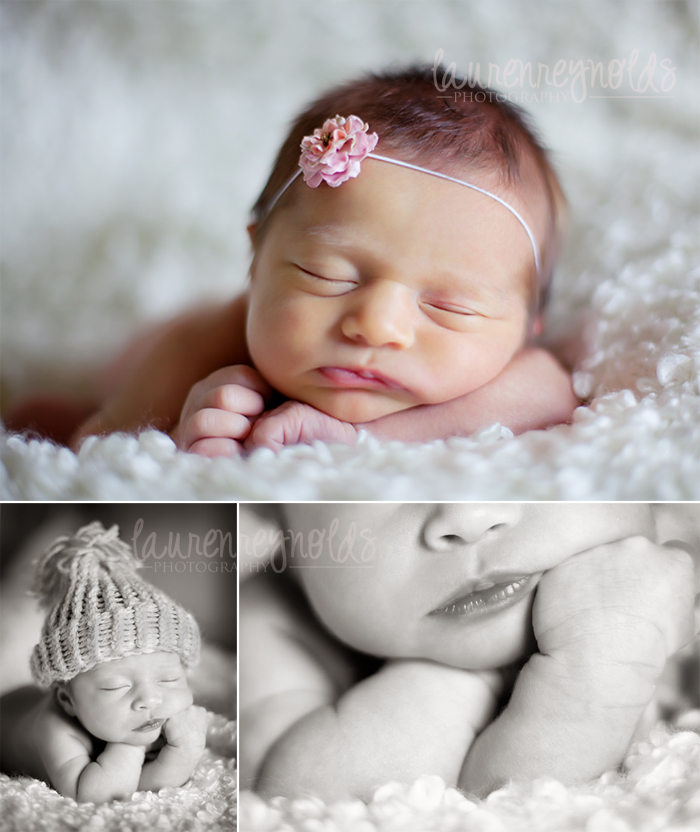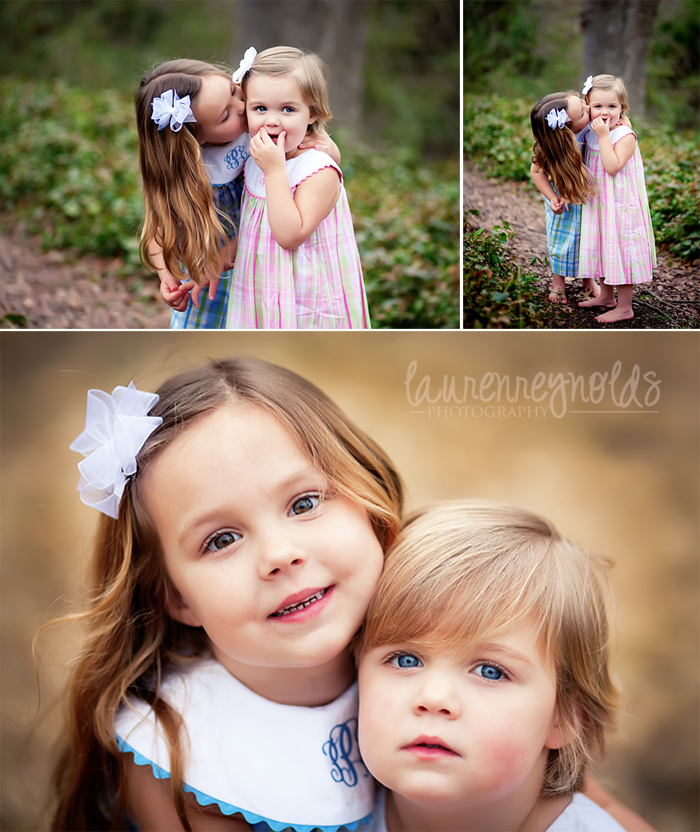 Classic beauty, classic monogrammed dresses and the perfect classic setting…I just love the feel we got from our session on Saturday. And only in Texas can you wear sleeveless dresses and go barefoot in February! What a welcomed relief from all the snow and ice we've had this month. So glad I was able to spend some of the beautiful weather we had over the weekend with these sweet sisters, who clearly love each other dearly.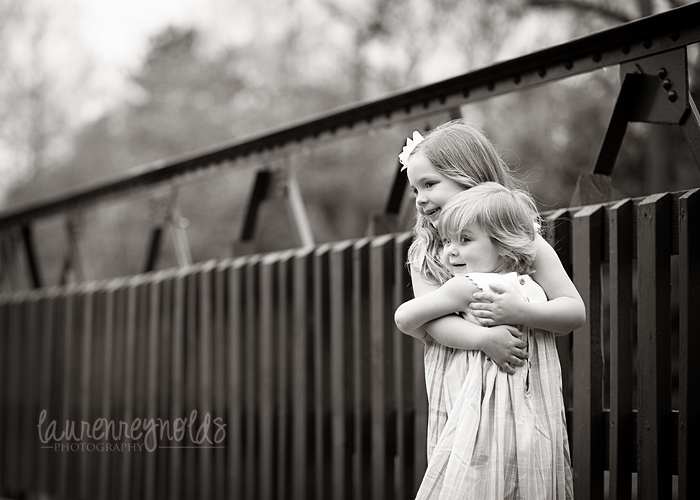 Before all the holiday craziness hit, my son and I were guests at the most fabulous Fancy Nancy birthday party. He loves an excuse to wear his bow tie (really, he does!), so I knew this party would be a huge hit. And it certainly did not disappoint. Mom thought of every last fancy detail.
It really was a fabulous soiree, complete with a fantastic art project (which is so near and dear to my heart since art is not always top on my energetic boy's list!), yummy cupcakes, very special friends, all in the most lovely and quaint art studio. And the top hat, well…let's just say we wore that thing out!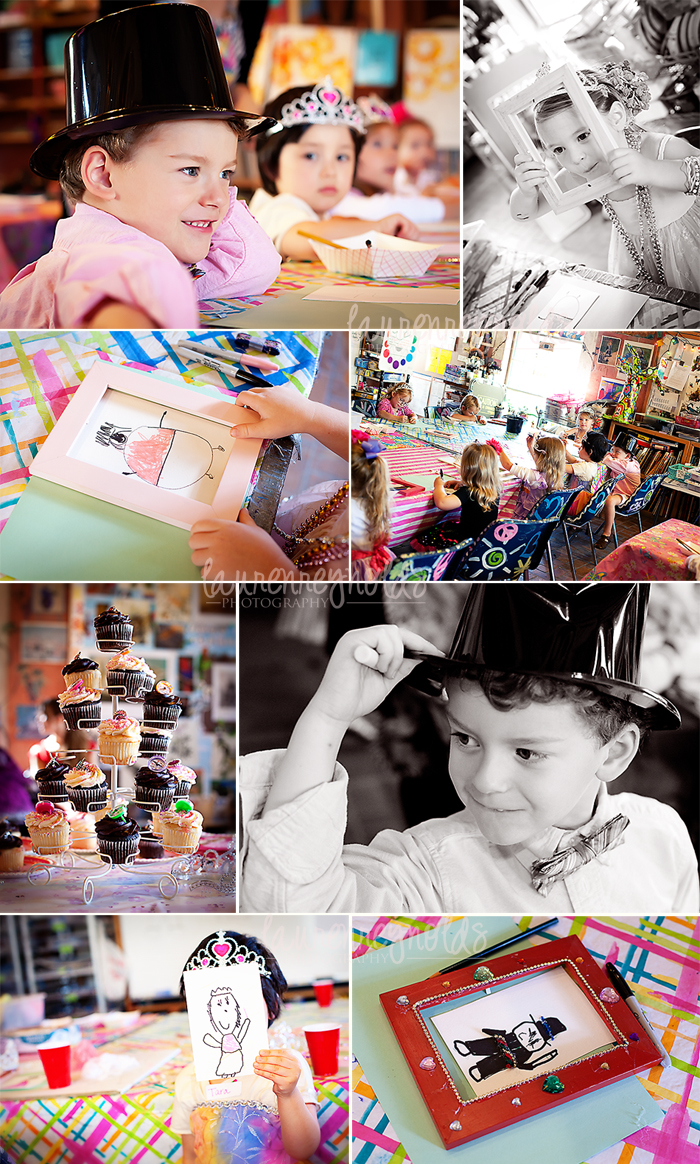 Miss. E, we hope you had as much fun at your 5th birthday party as we did! We loved dressing up and being fancy with you!!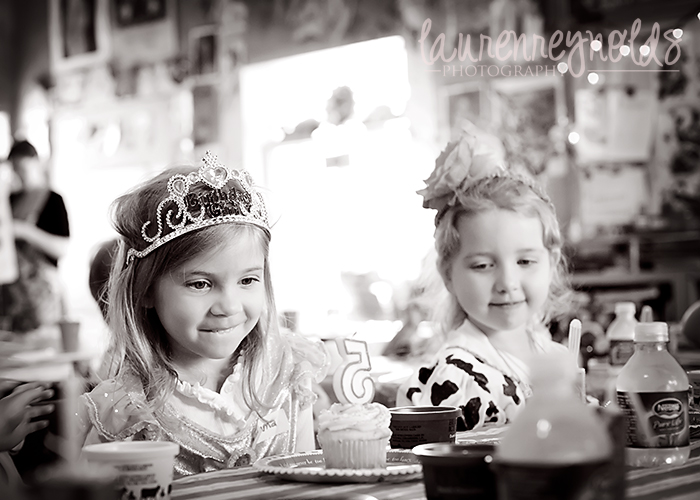 Not too long ago, I posted some pictures from my session with these two adorable sisters and their baby brother HERE. I was preparing their CD this past week and came across the picture below. I had to check twice to make sure that I really had not edited it! What a perfect display of their sweet bond as sisters. Well, needless to say, it made it's way onto their CD, and I loved it so much that it was included in my Top 10 of 2010 Contest. Don't forget that voting ends tomorrow night at midnight. It's so close right now; I, for one, can't wait to see who wins!