Things on the blog are going to be changing slightly, for the better! You might have noticed over the past couple of months that I haven't been posting as many pictures as part of my clients' "sneak peeks." I've been doing this for a couple of different reasons. First, I want to get each family's sneak peek up on the blog as quickly as possible, within the first day or two after the session. When we have our family photos taken, I know how anxious I am so see something! And secondly, I like to sit down and edit sessions as a whole, which is usually not possible that quickly after a session. As your photographer, I aim to tell your story — to capture your connections and what it means to be where you are as a family right now. I think editing sessions all at once gives them a more coherent, seamless feel and allows me to tell your story better. But I've realized that by doing this, I haven't been showing that much of my work, and those of you who might be on here to try to get to know me might like to see more. A few pictures here and there certainly doesn't give you a very good sense of my style and what you will be getting if you book a session with me. So … I've decided to come back and post more photos from each of my sessions after all the editing and ordering is done, just for fun and just for those of you who'd like to see a little more! I probably won't be posting every photo in a gallery (don't want to overwhelm you!), but I am going to try to give you a more complete look at what a session with me entails. I hope you'll enjoy these deeper looks into who I am as a photographer.
And you also might have noticed that I've been posting more of my own family's pictures lately. Expect to see more of that too! I unfortunately fell into the trap of spending so much of my time and creative energy capturing and preserving other families' memories, that I was neglecting my own. Wow, that's not OK! After all, my little treasures are the main reason why I starting learning more about photography to begin with. I wanted to capture our connections and family memories in a beautiful way. So don't be surprised if you see a little more of us too! 🙂
So let's rewind back to my very first session of 2011, you might remember these two beautiful sisters who shared a very special bond.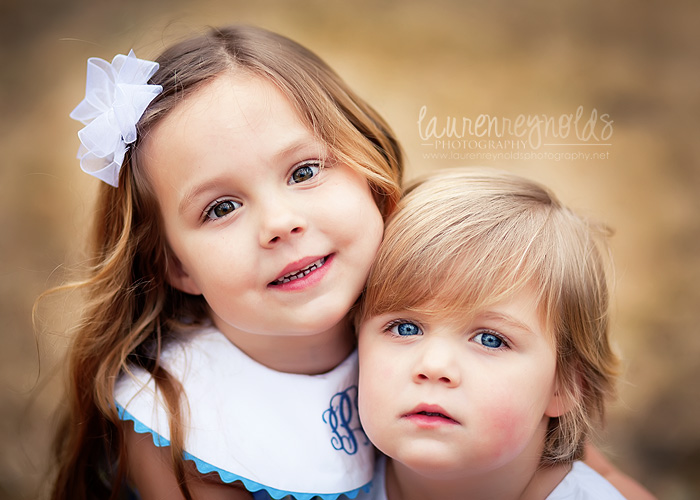 This was a special session for me. I know I've said it before, but photographing sisters has extra special meaning for me. I am from a family of two girls, and my own sister and I were very close growing up. I still consider her one of my dearest friends, but we were absolutely inseparable as little girls. We were as different as different could be but loved each other dearly and were constant companions. We pushed each other to do things we might otherwise have avoided. She had me climbing trees and trying to keep up with the boys, and I had her playing school and treating our dolls to imaginary tea parties. We were very fortunate to have each other. These two sisters remind me a lot of the way we were. They have very unique and distinct personalities but are very, very close friends. A friendship like this is unique. It is special, and it is to be treasured.